Requirements
To be able to upload documents in Talkwalker project via API, you need:
An access token with read/write permissions.
A project where these documents will be indexed. The document must match a rule/query (project's topic).
In the project, a source type OTHER needs to be defined for document classification.
Source type OTHER in Talkwalker platform​
To allow upload of documents with source type OTHER, you need to allow unclassified media type.
In project's global settings section, you can select relevant media types for your project: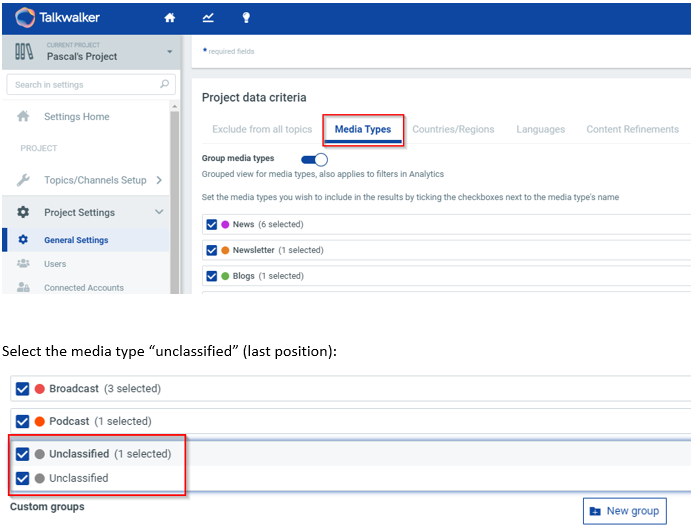 More on link: https://talkwalker.digitalexcellencecenter.com/home/general-settings#project-data-criteria